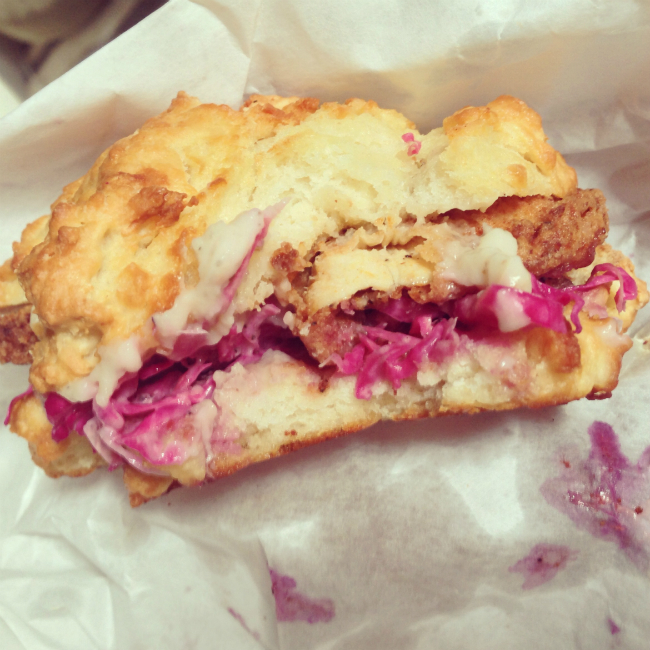 Cheeky's – LES, NYC
May 20, 2013
A quickie before my flight back to LAX! With a 9:45pm flight, I wanted to make it to the airport with enough time to relax and have a glass of wine in the Admiral's lounge. So, cousin Christina went a block down to Cheeky's and got us some sammiches!
The fried chicken on a biscuit was just a bit too heavy for me…which I know is total blasphemy. But the rich, buttery biscuit and the fried chicken AND gravy?? It was a total gut bomb. I didn't really like the sour cabbage slaw concoction. I get that it's supposed to cut the richness but I'd rather have good ol'fashioned pickles. Each component by itself was delicious though!
The biscuit with honey was absolutely yummy. Crispy and flaky on the outside but soft and cakey on the inside.
We also got the oyster po boy and while the fried oysters were delicious, I felt like there was too much bread. Seasoning was on point though even if it was a bunch of roughage. Sorry, no picture of this one as my hands were full of sammiches!