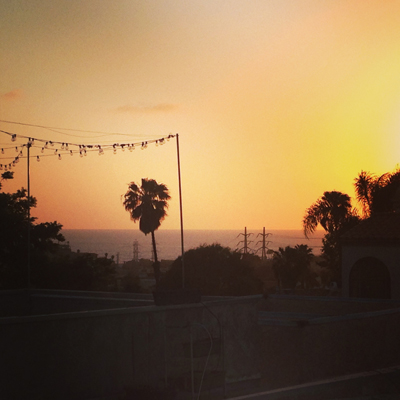 Sunsets and ocean views!
May 27, 2013
Happy Memorial Weekend, everyone! I spent a "lazy" Sunday running 6 miles + 1 mile walking = 7 total miles. Then, I ruined it with Indian buffet. hahaha After that, I passed out for a long nap in the warm afternoon sun.
I grew up in the midwest where summer times meant humidity and heat – air so thick, you could drink it. So, I love the California summer time with sun, ocean views and breezy days. Cocktails with friends as the sun sets against a soundtrack of summery pop? Gorgeous and perfect.