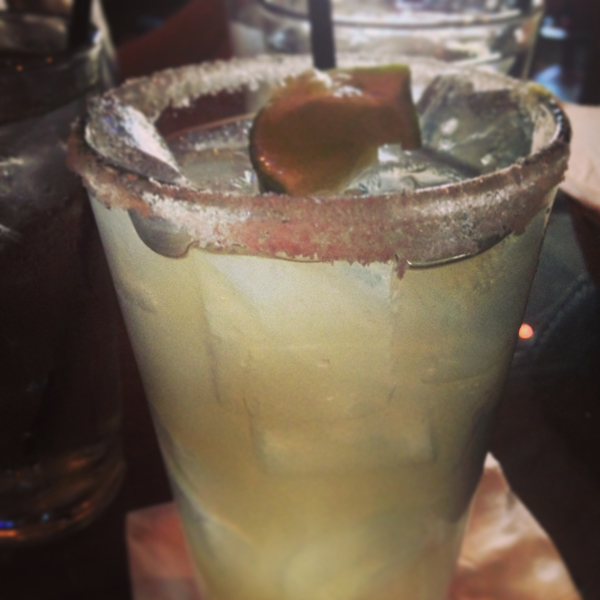 Coyote Cantina [Happy Hour] – Redondo Beach, CA
June 1, 2013
On a rare Friday, I was able to wrap up my business and finding myself parched from exerting my mind, I wanted to indulge in happy hour! The original plan was to head to Dance Downtown at the Music Center but ever since FastTrak took over the 110 and 10, the carpool lane has been off limits to me and the carpooling society…at least not until we all get transponders. Don't even get me started on how retarded it is that you HAVE to have a transponder to use the carpool lane and yet, a huge number of people are still waiting to receive a transponder. *sigh*  Any way, the idea of battling traffic after a long day of work was totally no bueno. So, we looked for a new happy hour locale close to us. That led us to Coyote Cantina.
Many years ago, I really didn't like Coyote Cantina. Subpar food and expensive prices with a dated feel. However, ever since new owners took over some years ago, I haven't been back. Since they have an awesome happy hour, I decided to give it another shot. They offer $4 margaritas, $3 beer/wine, $0.50 taquitos, and $2 tacos. They had me at "margarita".
Things started off rocky with the same subpar salsa from my memory. It's watery without any real flavor to it. It literally tastes like chili water.
Things quickly got better after that though! A plentiful plate of taquitos soon arrived! The taquitos were delicious. The shells were super crispy and the meat juicy and plentiful. I do hate when a taquito is more shell than filling. The crema sauce on top was unidentifiable but it didn't matter. We used the bowl of queso to dress the taquito…like true fatties.
I then opted for a beef taco. I was expecting a ground beef taco but it turned out to be the barbicoa type of braised beef. While I wish the meat was more flavorful, it was definitely plentiful and overstuffed! And I really appreciated the option of either a crispy taco shell or a soft taco shell.
My cousin Christina ordered a cheese quesadilla as a vegetarian. Nothing to write home about or complain about for that matter. It was a simple quesadilla. But the thing I really began to like about Coyote Cantina is that they brought everything out piping hot. So, even simple items tasted great since they didn't sit under a lame lamp for a while before it hit our table.
Three margaritas later and probably half the restaurant's supply of taquitos and I was more than ready to roll out.
The total came to about $100 including tax and tip for 5 peeps. Get there early as it does fill up. On this particular Friday, the place didn't start filling up until 6:30 and happy hour ends at 7pm, so, no need to rush over like we did right at 5pm. But just in case, you do want to get there early as happy hour is limited to the bar area only. Service was super fast and it was easy to snag someone even as they got packed. Me thinks we may have found a new happy hour haunt…and it's in walking distance to us! Score!