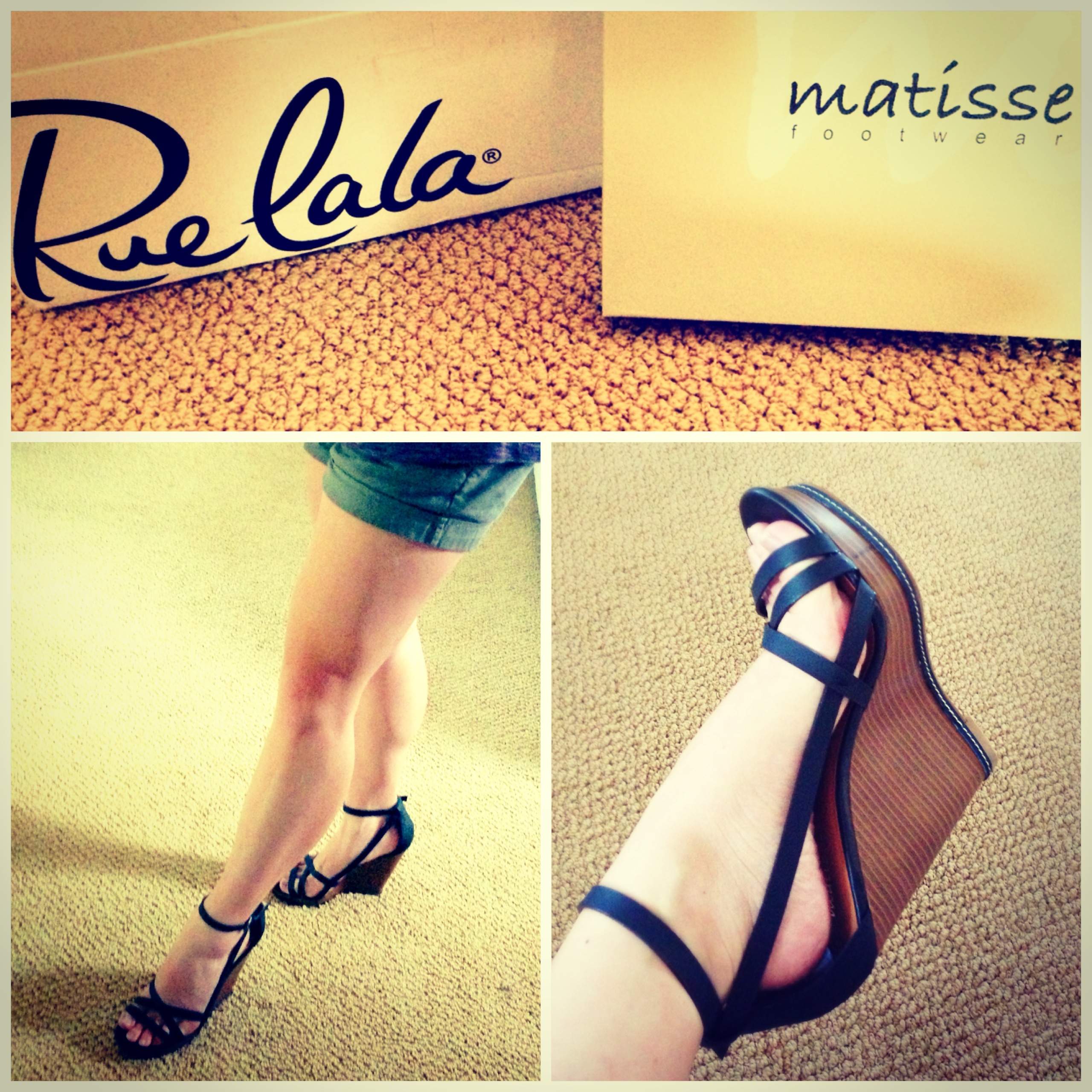 Cute wedges finally arrived at my doorstep by Matisse from Ruelala!
June 15, 2013
Most of my friends know that I spend more time fooding it around than shopping. It's rare for me to buy apparel in lieu of something tasty. But there's something to be said about such deliciously appealing shoes, eh?
These are the Matisse "Joss" Leather Wedge Sandal which I bought on Ruelala for $49.90! What a steal! In a price comparison, they are $137 on Amazon, $69 on DSW (limited sizes available)…and they WERE $27.99 on Overstock (now out of stock)?? Unfortunately, the Matisse sale is now over at Ruelala but they always have affordable flash sales, so, if you don't want to miss out, sign up for an account if you don't already have one via my link: Ruelala. Full disclosure, I'll get credit for your signup. Whoop whoop!